There are quite a variety of business activities in which we are involved. Together they cover a number of media and content development formats.
These are constantly evolving - just as we are.
accent film entertainment
Accent Film Entertainment is an independent film distributor releasing a diverse range of films in all genres from around the globe. Accent has become synonymous with first-rate product, aggressive and strategic release campaigns, utilization of brand cross promotions and artistic integrity. Accent is dedicated to realizing the visions of independent filmmakers without compromise and is a dedicated ground for nurturing these visions.
Accent has always enjoyed working with great actors and filmmakers in releasing their films to local audiences. From talented thespians like Anthony Hopkins, Monica Bellucci, Vincent Cassel, Christian Slater, Amy Adams, Carla Gugino, Noah Taylor and Mads Mikkelsen to original directors such as Nicolas Winding Refn, Larry Clark, Lodge Kerrigan, Ingmar Bergman, Simon Rumley and Nuri Bilge Ceylan. 
Over the 15-years since Accent was founded, it has acquired a catalogue of around 500 films. Now, with digital disruption in the media and content distribution industries and the demise of the DVD format, quality world cinema no longer attracts the size of audience it once enjoyed.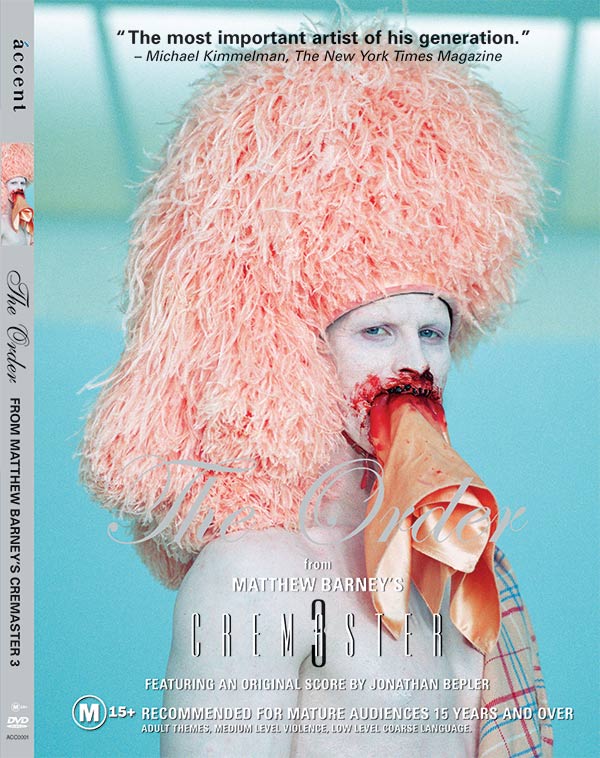 We love animation. We love story. Story with heart, characters that move us, make us laugh.
Accent Media Group is about storytelling and using the right media for the concept. And since media is everywhere, from broadcast to e-books, social networking and mobile games, that's where we plan to be too!
We have created a number of IP properties for kids – from four years old to fourteen – stories and characters that even adults can enjoy with their kids. Properties for Film, TV or Online Series, Games and Transmedia applications – where our audience can help create and drive the on-going stories and links. Become part of the adventure. This is the new collaborative way. This is what drives us. Family entertainment across relevant media – diverse, accessible; that transcends the ever-changing, often frustrating, landscape of delivery formats.
Our current project 'STONERUNNER', is a 3D animated, sci-fi family epic feature film. A trilateral partnership with global-leading sales, marketing and VFX companies to ensure its world-wide theatrical success. It's a story about family, and what Tyson Devaney does to save his. It's about friendship, a strange and powerful meeting of minds that occurs when Tyson re-energises the life of a sophisticated ancient war machine. It's about choice, freedom and optimism in the face of all the odds. It's about friendship, loyalty and unwavering commitment to do what is right.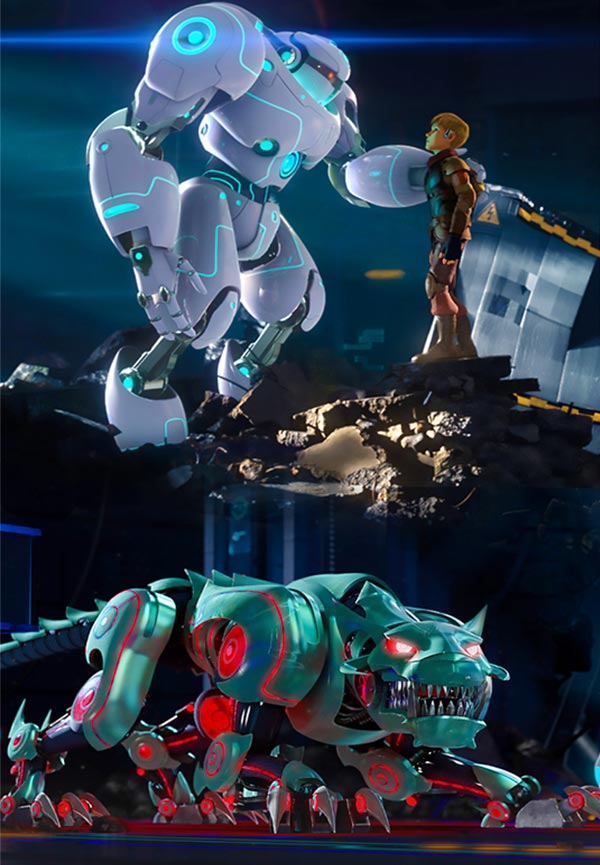 accent VOD and Trailer Platforms
As an independent film distributor in traditional and emerging digital media, Accent Films releases a diverse range of films in all genres; many of which can be viewed online as trailers and on VOD formats through our Google/YouTube channels.
Accent has been at the forefront of video-on-demand. It's not new, since it has been around since the late-1980's when we worked on this format with HongKong Telecom. As technology progressed, all believed barriers and high costs of entry would dissolve and film distributors and aggregators would finally be able to reach dedicated audiences to build direct and lasting relationships. Social feedback would serve to help source and deliver meaningful content that resonated with them and satisfied increasing viewer demands.
Alas for SME's, technology outpaced any financial economy of scale or capacity to ingest, store, host and deliver high volumes of films in myriad delivery formats and resolutions.
Telco's took up the baton, where even they have found the sustained costs of digital acquisition and system deployment architecture prohibitive; let alone distributed network demands on live-streaming. Worse still, the excessive cost of storing classic and deep back catalogue films at the necessary high resolution for future repurposing, has meant that many films will no longer survive. And for economic reasons, most VOD platforms drop catalogue films off their media carousels due to burgeoning costs.
In its current state, media and entertainment industries are in disruptive upheaval. The demise of DVD, once a reliable physical media format to acquire and build film collections, has pushed audiences to online content platforms and mobile connectivity as their only source of access.
Despite the media debacle, Accent partnered with Google around 6-7 years ago when they provided the first open web access for film aggregators – offering both digital download-to-own film content in addition to video-on-demand.
Hopefully in future, giant corporate conglomerates will digitally store and archive every film – along with all the other data mined across the globe. And in the process, provide access to the general public.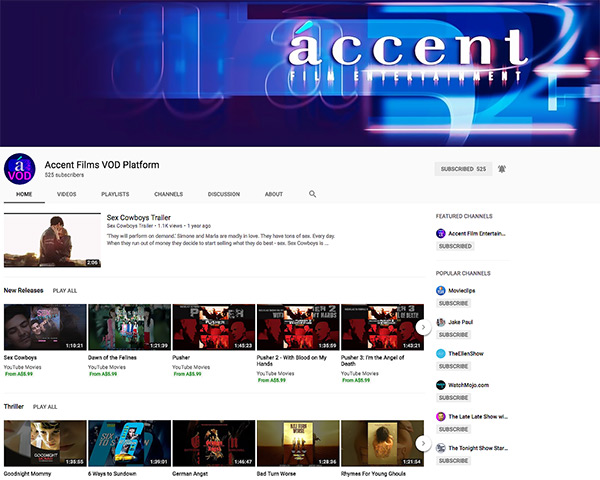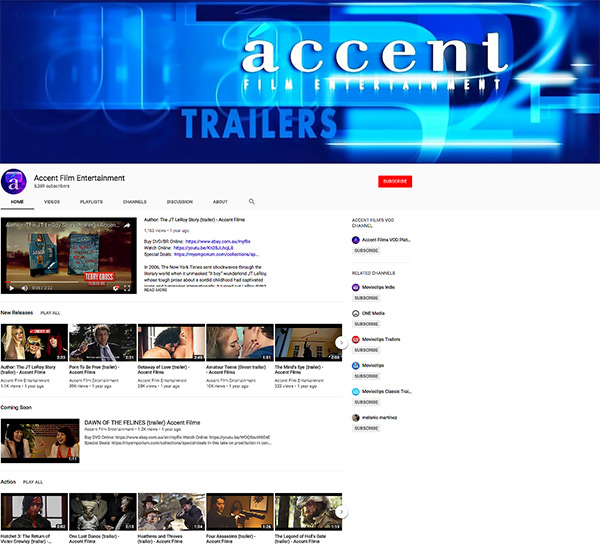 MyFlix - accent films Online Store
MyFlix, as Accent Film's official online store for over 10 years, sells DVDs and Blu-rays of independent films with a focus on great auteurs, independent innovators, film history icons and iconoclasts. We deliver diverse, original and challenging films and documentaries for all tastes, eclectic, exceptional and widespread.
With the proliferation of online sales, MyFlix has an enviable record on EBAY. Currently we have a 100% 5-star positive feedback rating. Of course, this can vary on the whims of customers, or what they had for lunch, but we do our level best to reflect our commitment to service quality and support on our MyFlix store, as we do in every other aspect of our business.
Traditional media, and its accompanying territorial licensing, is now both complex and extremely outmoded. The costs to reach an audience and sustain their interest over prolonged and staggered release dates worldwide is impossible. Economy of scale cannot kick in while film finance and recoupment models are still encumbered by outdated licensing and distribution models.
The new paradigm of film delivery and audience access is not a model that fits the traditional establishment or structure around which films have been financed and subsequently made. Meanwhile the entire industry from the top down, will have to find its own way to survive these tumultuous times.
Exponential growth in the online space requires more specific targeting of products and services. The arrival of Amazon means further diversification to ensure we maximise our reach to prospects looking for our films across their multiple platforms of choice.
As we have all become more time-poor and our audiences begin to fragment, the necessity to reach and appeal to these niches with relevant content and quickly, is now the difference between success and failure. Here's to SUCCESS!!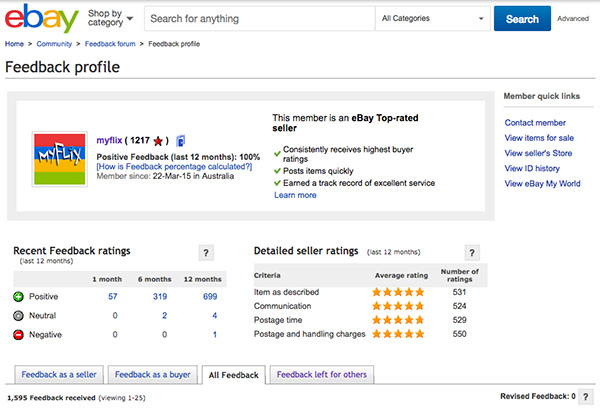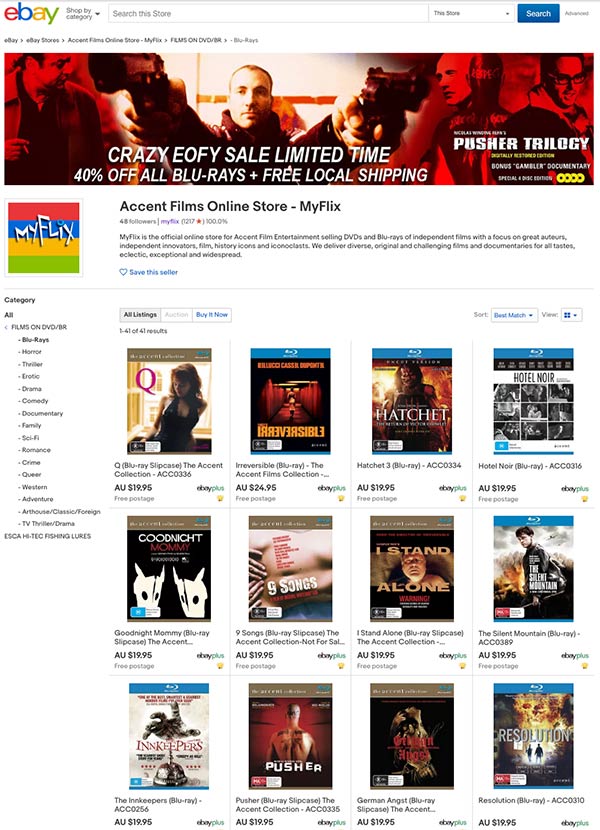 Look Good – Feel Good. We believe life is about confidence – personal confidence. An inner self-belief – you can achieve whatever you want in this life, given persistence, courage and determination. Look in the mirror – acknowledge yourself and face the day with strength. Know that if you Look Good, you will Feel Good.
We love to be different, unique, bold; to help talented creatives bring beautiful work to the world. MyEmporium.com  enables passionate inventors, quality designers, and industrious manufacturers to reach discerning customers with a real passion to stand out from the crowd. MyEmporium.com  is an online marketplace specifically created to form a bridge between artisans, designers, commerce, and customers. Collectively, it offers the freedom for each of us to focus on what we do best. Our thoughts, our dreams are on-demand – so naturally, our products are fashioned, manufactured and shipped on-demand – welcome to the new paradigm! 
Make your world a better place at My Emporium.
MyEmporium.com is an online retailer with a collective focus on specialty niches, custom designed products and apparel with no bricks & mortar overhead. We supply and have our printed products manufactured-on-demand then ship directly from the source to you. With no excess over-stocks to cost in or middlemen to add on markups, you get high-quality products at an incredible price. We are not about cheap – there is always someone cheaper – we endorse quality and value for money.
MyEmporium.com is a world of style that sets the trend for others to follow. Enjoy life! Enjoy . . .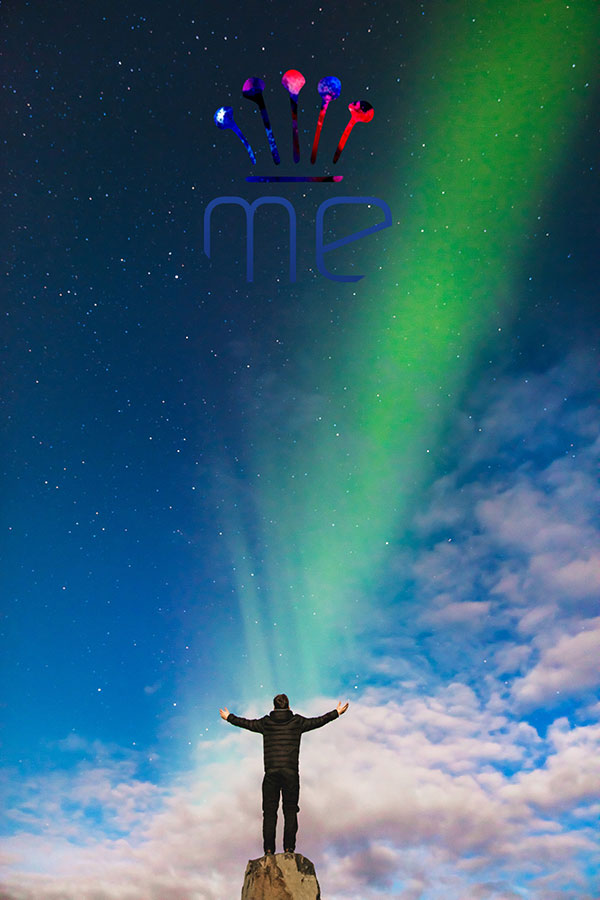 IML could perhaps be called the engine room of creative development, associated production and delivery. A diverse production, pre-mastering and post-production sound and vision facility, it's utilised for our creation and fulfilment of traditional and mixed digital media content for a multitude of applications.
Having evolved concurrently with traditional and new media technologies, IML has installed the requisite hardware and software applications to create and deliver content in any format.
With technical redundancy at historic proportions and ubiquity of professional applications at pro-consumer-level, the onus is now on relevant content, effective communications and cost-efficient production and turn-around times.
Now we have entered the Third Industrial Revolution, emphasis is shifting to local and international collaboration at every level, large or small. This too requires capable management of Virtual Assistant (VA) services, talent out-sourcing, assessment of skillsets, timely delivery and deadline adherence.
IML has a history, knowledge and broad set of skills across  management, creative and media production services. We complete and collaborate on all kinds of projects and content for domestic and international markets in traditional and multi-platform digital formats.
So forget all this jargon! Simply – we can help you!! Three cheers . . .

Bayside Online helps businesses excel in the online space. We build Responsive, Mobile-friendly Websites that comply with the new Google mobile-first index. Without compliance, Google will penalize your website and lower your page ranking.
Here's an example of what we do for you: Responsive Website Creation, SEO Optimization, Renovation, Content Creation, Digital Marketing Analysis, Website Migration, Management, Hosting and Maintenance.
Website Content must be highly relevant to your target audience. Help them solve problems, offer them solutions. They don't want 'products or services,' they want to satisfy their needs.
Content creation is the primary area where money is spent. Yet less than 15% of businesses have a budget for this. Consistent, quality content above all else, is critical to engage your customers and increase your ranking. And as almost 90% of consumers use smartphone devices to access the web your website Must Be Responsive Across All Devices.
Treat visitors and customers in a personal way that engages them. Create a more meaningful experience than simply trying to sell to them. It's a battle for eyeballs – 4 Billion pairs across 3.5 Trillion webpages and growing. Competition is relentless. Google says 62% of users are unlikely to return to a site on mobile if they had trouble accessing content – 40% will simply visit a competitor's site instead! What about you?