This is the business of Printing on Glass. It is creatively versatile though technically complex as images must meet certain specifications of format and resolution to produce the optimum results. The effects are really outstanding when done properly.
We created Glassy Images  a few years ago to design, format and optimise photographs, graphics and artistic paintings for printing on to hardened safety glass. This type of glass used in printed glass products has distinctive performance characteristics aside from its strength and resilience to breaking. Commonly known as Starlite Glass, this optically clear glass eliminates the common green tinge which is associated with the iron content found in regular glass. As a result, it provides optimal colour accuracy for printing of perfectly coloured images.
Creative use of this high-strength, super clear, heat-resistant glass has become extremely popular for kitchen splashbacks, shower walls, room dividers, partitions, feature walls and myriad other applications, both consumer and commercial. It is durable, versatile and extremely low-maintenance and in fact, the design concepts are virtually limitless.
Glass sheets come in a variety of sizes from small to super large and butt-joint murals are extremely accurate for extensive panel lengths and height. The process of production is critical as the backing of the glass must first be specially coated to enable the high-resolution inkjet flatbed printers to spray on the image. A dust-free environment is crucial to ensure no particles adhere to either the coated or the painted surface throughout the process. Following printing, a final dense white coating is sprayed onto the backing. Delicate handling is mandatory throughout the entire process, right through to final delivery and installation, to ensure the backing surface is not scratched in the process.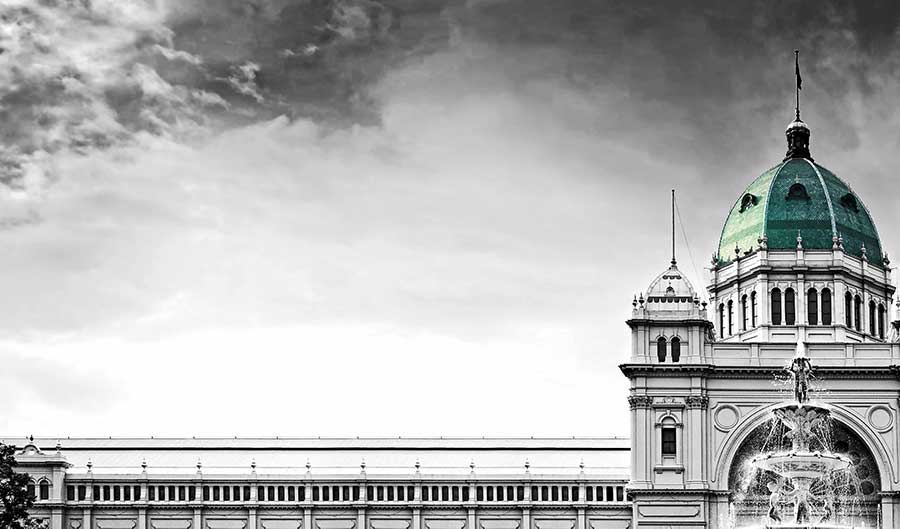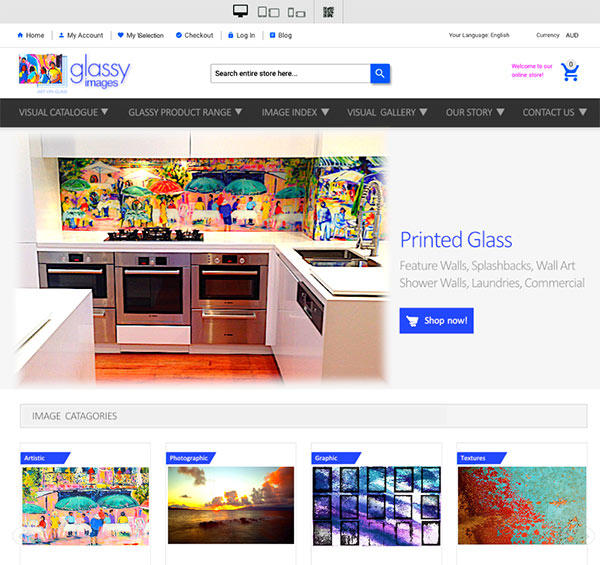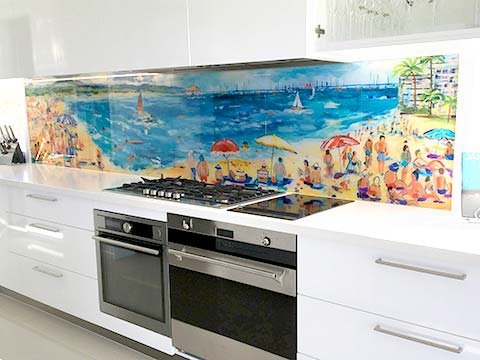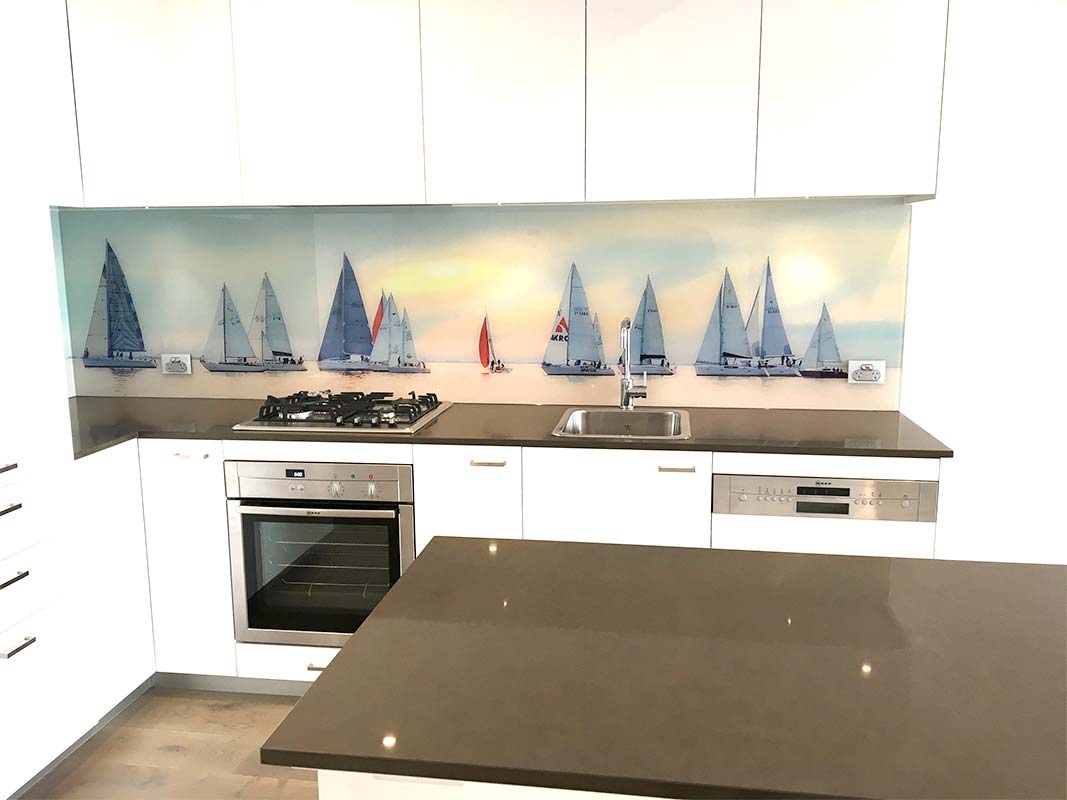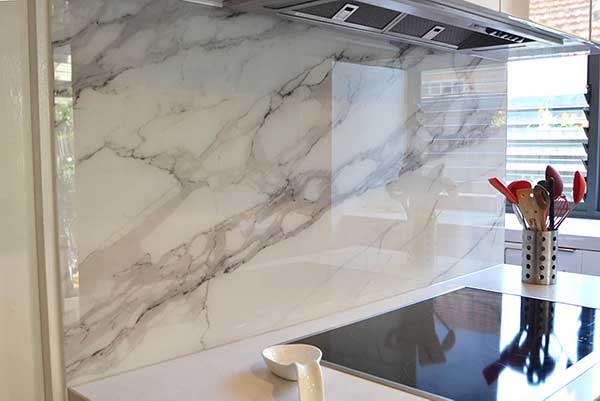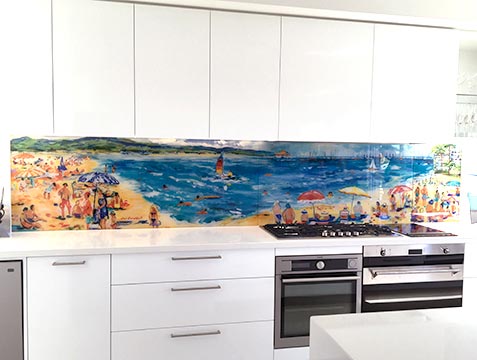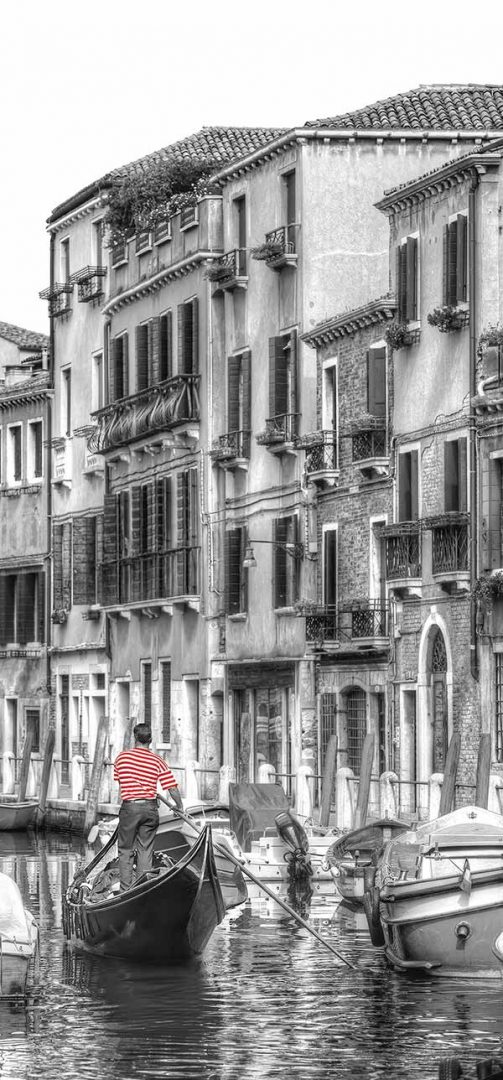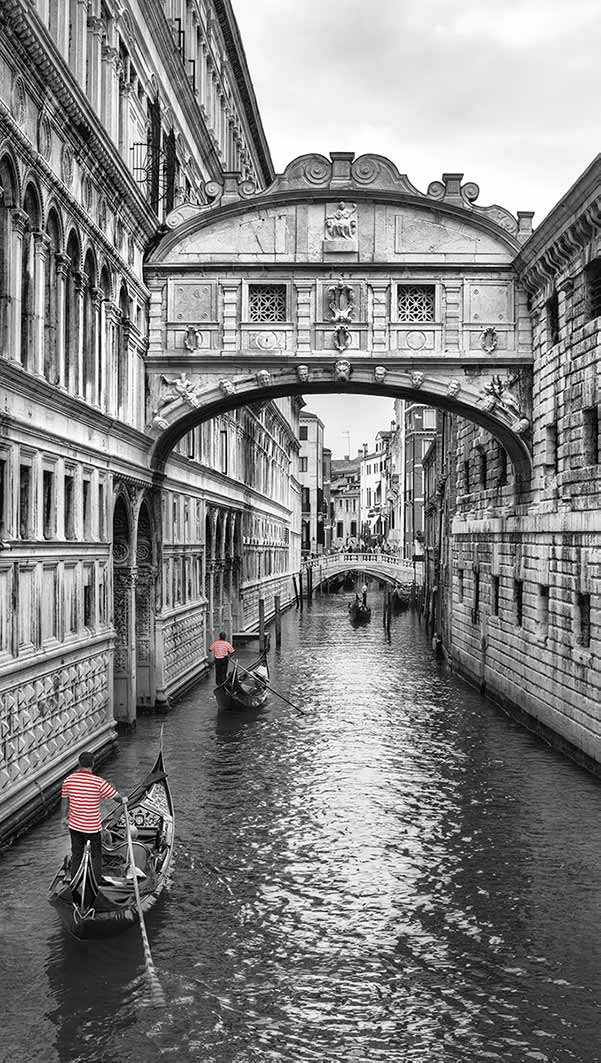 No matter what the application, these images must be highly enhanced to maintain their detail and sharpness at extreme enlargement as well as maintain true perspective.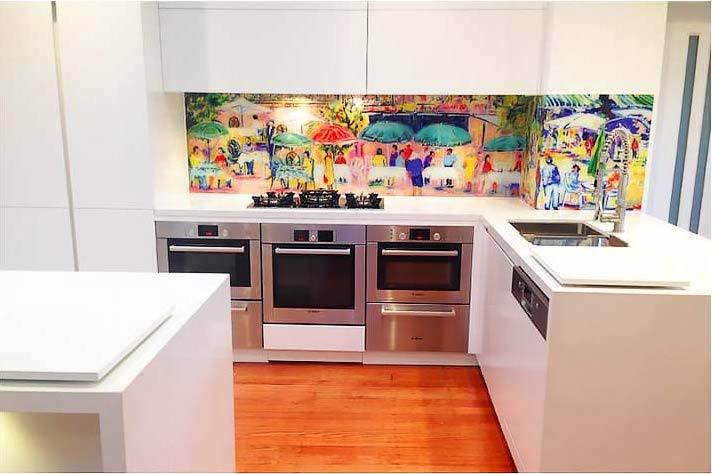 You may choose to carry your design theme throughout your home, office or institutional environment by extracting key visual elements from artistic images. Naturally the source material must be of a high enough resolution and sharpness  to withstand specific enlargement or cropping of details for re-application. Color and sharpness adjustments can be enhanced through special filters but only so much.
Our online business MyEmporium.com, also produces Print-on-Demand products such as these multi-panel, gallery-quality prints on canvas. Printed canvas artwork comes in sets of 3-5 panels. Pillow covers in sets of 1-4 covers can also be printed to match.